---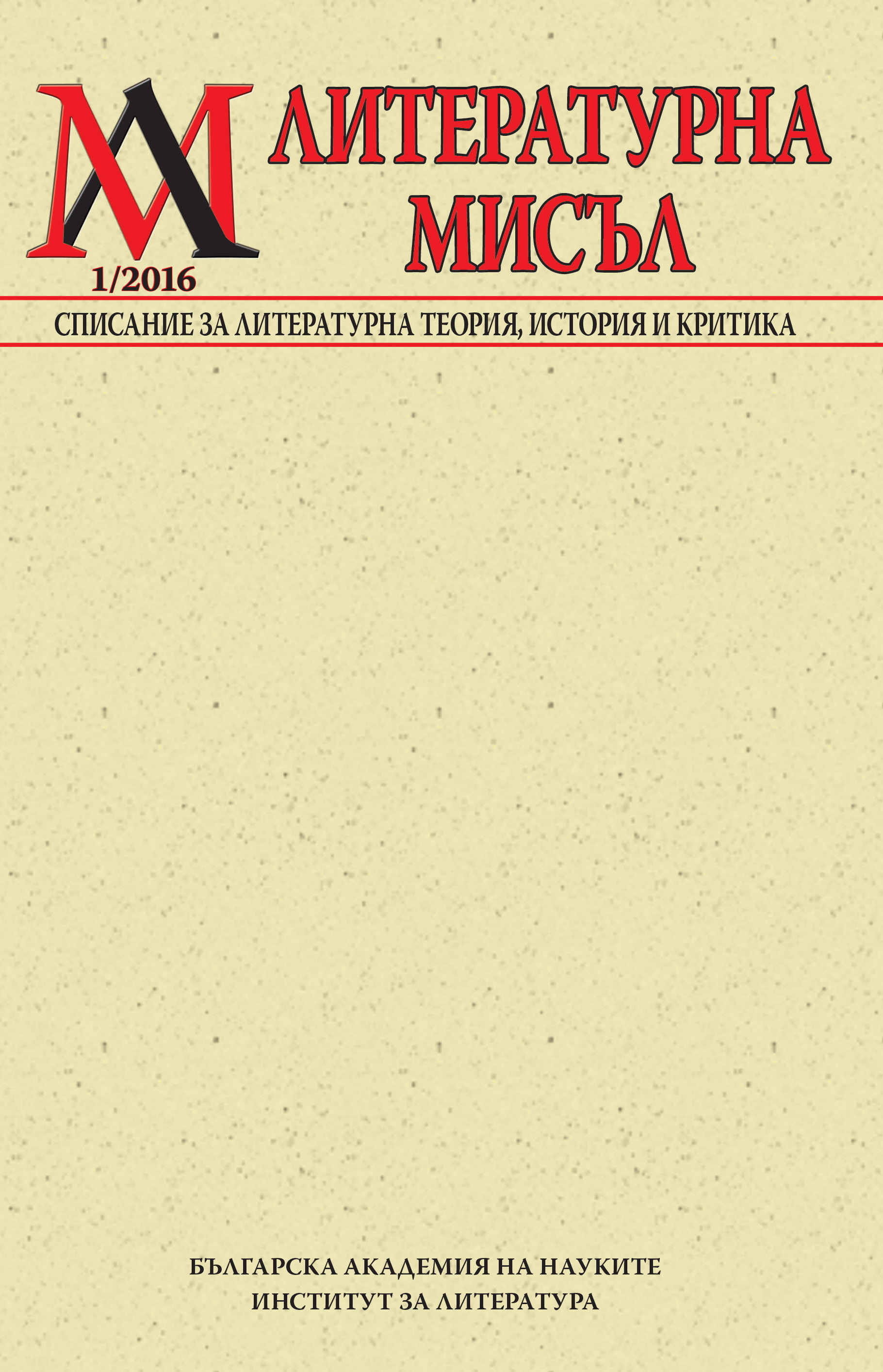 Войчех Галонзка (Краков) Превеждайки "Под игото" на Иван Вазов...
Wojciech Gałązka (Kraków) Translating Ivan Vazov's Under the Yoke...
---
Христо Манолакев (Великотърновски университет) Диалогът Каравелов - Гогол в повестта "Българи от старо време"
Hristo Manolakev (University of Veliko Turnovo) Karavelov's Dialog with Gogol in the short novel Old Time Bulgarians
---
Цветанка Атанасова (Институт за литература, БАН) Емануил Попдимитров и списание "Хиперион"
Tzvetanka Atanasova (Institute for literature, BAS) Emanuil Popdimitrov and Hyperion Magazine
---
Сава Василев (Великотърновски университет) Владимир Василев и големите критически сюжети на литературата ни. Фрагменти от генеалогията на мита
Sava Vasilev Vladimir Vasilev and the great critical plots in our literature: Fragments from the genealogy of the myth
---
Бисера Дакова (Институт за литература, БАН) Бит и идеология в романа "Сухата равнина" (1952; 1957) на Павел Вежинов
Bisera Dakova (Institute for literature, BAS) Lifestyle and ideology in the novel "The dry plain" (1952; 1957) by Pavel Vezhinov
---
Преглед
Миглена Николчина (Софийски университет) На предната линия на съвременните търсения (Радосвет Коларов. Елин-Пелин, София: Просвета, 2016.)
Miglena Nikolchina (University of Sofia) Opening New Vistas for Theoretical Investigation A review of Radosvet Kolarov's book Elin-Pelin (Sofia: Prosveta, 2016).
---