---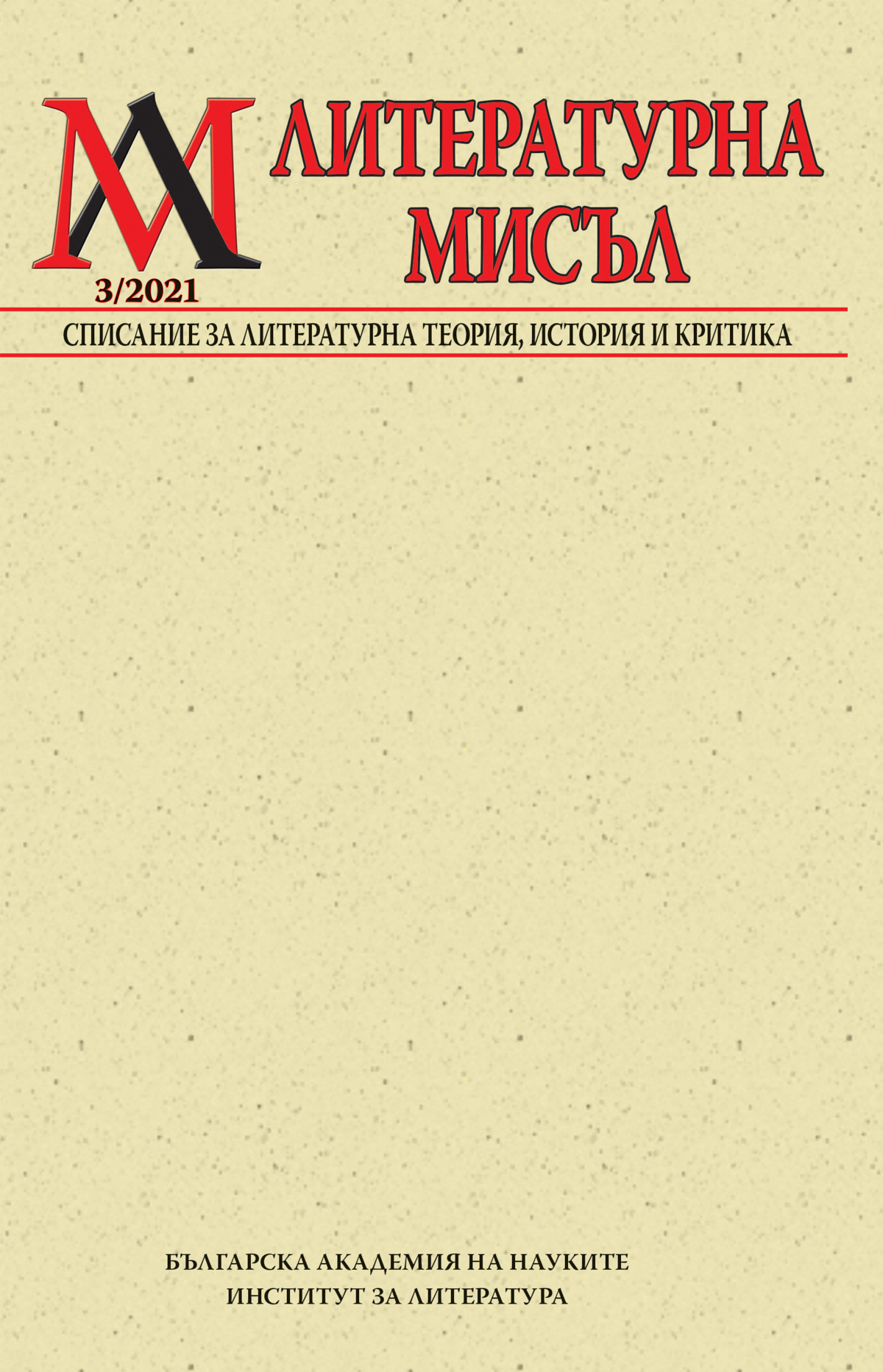 Гражина Шват-Гълъбова Лицата на българския Минотавър в романа Физика на тъгата на Георги Господинов
Grażyna Szwat-Gyłybowa The countenances of the Bulgarian Minotaur in the novel The Physics of Sorrow by Georgi Gospodinov
---
Атанас Бучков Атанас Натев – ретроспектива в настоящето
Atanas Buchkov A Retrospective in the Present
---
Александър Панов Драматургията на Станислав Стратиев и наследството на commedia dell'arte
Alexander Panov The Playwright of Stanislav Stratiev and the Heritage of Commedia Del
---
Николай Кирилов Ариадна и Лабиринта. Хипотези около женското начало в двете "салонни пиеси" на Димитър Димов
Nikolay Kirilov Ariadne and the Labyrinth. Hypotheses about female rudiment in the small-talk plays of Dimitar Dimov
---
Николай Аретов Няколко пародийни истории на България (Райко Алексиев, Христо Бръзицов, Асен Христофоров, Георги Константинов, Николай Генчев)

Nikolay Aretov Some travestied histories of Bulgaria (Rayko Alexiev, Hristo Brazitsov, Asen Hristoforov, Georgi Konstantinov, Nikolay Genchev)

---
Преглед/Book Reviews
Милена Кирова От сянката на историята: Жените в българското общество и култура. Извори за историята на жените: дневници, спомени, писма, белетристика. Красимира Даскалова, Жоржета Назърска, Ренета Рошкева (съставителки), София: Университетско издателство "Св. Кл. Охридски", 2021.
Milena Kirova From the Shadows of History. The Women in Bulgarian Society and Culture. Sources of Women's History: diaries, memories, letters, fiction" (Krasimira Daskalova, Zhorzheta Nazarska, Reneta Roshkeva, eds.), Sofia University Press: Sofia, 2021.
---
Яна Роуланд Американска литературна теория и критика. Съставителство, превод и предговор Албена Бакрачева. София: НБУ, 2020.
Yana Rowland American literary theory & criticism. Edited by Albena Bakracheva. Sofia: NBU, 2020.
---
Мартин Хенцелман За немското научно издание "Bulgarica"
Martin Henzelmann German academic periodical "Bulgarica"
---